LONGDRIVE.COM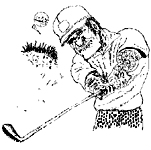 We feature Geek, SMT, Bang, MOI, and Alpha longdrive clubheads.
House of Forged Whup-n-Shafts, Harrison, Graman, and Sk Fiber longdrive shafts.

Email us to talk about the best combination for your game. Available assembled or as components.
The Obie Report
Updates from our favorite Senior LongDrive competitor Obie Anderson. Read his exciting account of the 1999 championship!