Henrik Stenson uses his Piretti Putter to Win The Tour Championship by Coca Cola and FedEx Cup.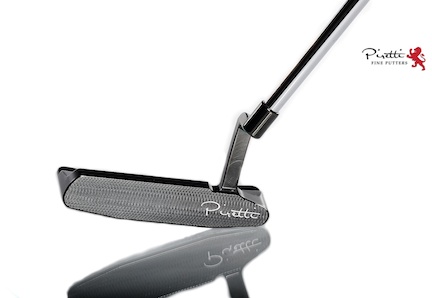 The Cottonwood II is a blade style putter milled from a solid billet of 11L17 carbon steel. It is a one piece precision milled head that weighs 365 grams and has a 4:00 toe hang.
We added extra weight by increasing the flange which lowers the center of gravity and promotes a better, truer roll. The wider flange also allows us to add a longer sight line to help with alignment as well as accuracy.
The Cottonwood II has a full shaft of offset preferred by most touring professionals and golfers worldwide and was used by Henrik Stenson to win the FedEx Cup and Tour Championship by Coca Cola.
This model of the Cottonwood II PN has a Midnight Black Finish, and is maintenance-free.