Tohru Yamada is the father of the pendulum putting stroke in Japan. He has been designing and handcrafting putters for more than 20 years. He also engineered the robot which is used for nearly all putter testing in Japan. His experience, knowledge of mathematics and engineering, and countless hours of studying all aspects of putting have led Yamada to develop his theory of the pendulum putting stroke and putter design.

A Yamada putter is like no other putter in golf today- each process is overseen by Yamada from choosing the steel to the design of the putter to the hand finishing & balance of the putter. Yamada is a man tormented to provide golfers with the perfect putter.

Yamada putters provide the best feel in all of golf, the main reason is due to the sensitivity of the steel he uses. While most of the bigger companies use a more cost effective harder steel Yamada opts for the more expensive softer steel to provide golfers with more feedback & control with their putting.

---

Yamada Stick of Life is manufactured from the finest carbon steel.
Specifications: Loft : 4° Lie : 72° Headweight : 370g
$299 plus $35 shipping from Japan. Call 810.923.7396 or email with questions.
---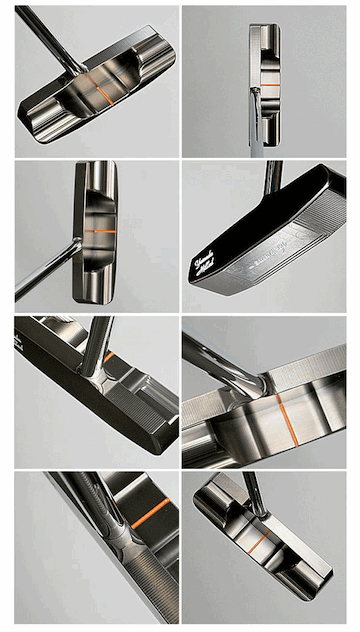 Special short run Yamada Milled Blade heel shafted handmade "Razor" here.
Photographs of the entire Yamada putter line can be found here

Email me for a special price quote.
---
Email here for sponsorship opportunities at Clubmaker Online.
---
The Clubmaker Report is a weekly email update on the latest golf equipment.
Subscribe to The Clubmaker Report