---
Latest Golf Equipment News
---
Why Spend $350+ on reshafting your driver?
Premium Japanese and American graphite shafts under $100 from Penley, Graman, and Hiskei.
We specialize in premium reshafts of OEM adjustable drivers. Taylormade, Callaway, Ping...just about any brand. Email for help choosing the perfect shaft upgrade.
---
The Clubmaker Report
Subscribe to our weekly email update on the latest golf equipment delivered to your email mailbox.
Subscribe to The Clubmaker Report
---
Yamada Handmade Putters

Experience the perfection of Yamada putters. Hand crafted in Japan by Tohru Yamada, the worlds premier putter craftsmen continues his outstanding tradition of producing putters adored the world over. Beautiful soft "Burning Copper" finish gives the softest feel of any putter.

Follow new Yamada designs on our Yamada putters Facebook page here.
---
Penley

New advanced composite shaft technology from Carter Penley! The new ET3 golf shaft is dramatically more resistant to the player's inconsistencies in their swing. The shaft actually makes corrections during the down swing to counteract player input yielding a longer and straighter hit. Made in America.
---
Powerbilt Air Force One Deep Face Driver
Powerbilt's patented "Nitrogen Charged" technology, comes in our newly designed DF (Deep Face) driver.

Nitrogen Charging is a newly patented method to reinforce the face of the club without adding any weight.
Compressed nitrogen provides tremendous support to the club face so every golfer can benefit from maximum C.O.R., maximum C.T., maximum Trampoline Effect, and Maximum Smash Factor for incredible distance! Component or assembled. Drivers, Fairway, hybrids and irons.
---
New! Made in Japan Adjustable Putters from Hiskei.

Adjustable for lie angle and toe hang. Fit yourself in a putter that fits your personal putting stroke. Soft 1022 steel in an adjustable blade or mallet style.
---
Hiskei Golf-Japanese Spec Components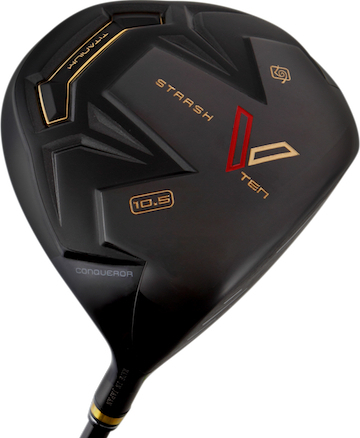 Premium shafts with premium Japanese Toray material. Lightweight high end driver, fairway wood and hybrid components for the do-it-yourselfer. The 45 gram Hiskei AT50 superlight shaft has been getting rave reviews from the online community.

Check out the new shaft called the "Wave" here, with a 5 kickpoint wave section for distance and an isolated low torque tip section for control.

The Wave is one of the most unique shaft designs since the introduction of the golf shaft.

Above the tip section, the Wave design minimizes vibration so shock is relieved. You get a smooth feel/feedback, great for golfers suffering from arthritis.

At the Wave section (about 7") the shaft flexes more and the shaft accelerates for increased distance. Golf shaft reviews of the Wave are here.

Check out the new Japanese spec Hiskei components here.
Hiskei superlight senior fairway wood is here. 10% lighter than traditional fairway woods. Shorten a par 5, even if you're over 55.
Hiskei forged component irons (here) are designed in Japan from soft 1020 Carbon Steel. After 5 stampings they undergo precision grinding and finish for the softest, most forgiving cavity back forged irons you can buy.
Hiskei driver heads are Japanese spec, lightweight in either forged or 2 piece cast designs. A bit lighter vs. US spec drivers, you'll get more distance and better control with these premium driver designs. More information here.
Hiskei maraging steel faced hybrid heads and 50g hybrid shafts are available in 16 (#3), 19 #4), and 22 degree (#5) designs. They're long, they fly high and land soft. And they're only available here.
---
Download PDF of full 2015 Hiskei Component Catalog here
---
Hiskei's parent company also makes an OEM line of clubs, catalog is here.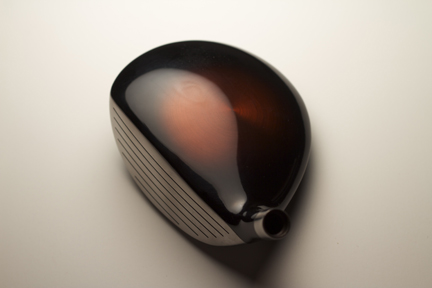 Shown above is the Hiskei Senior Fairway wood, lightweight clubhead, grip, and 45 gram shaft.
---
The Graphite Design TourAD Di shaft is played by the World's Number One player, the winner of the 2013 Masters, and many other PGA Tour players. The mid bend profile of the Tour AD DI allows the player to load the shaft properly, yet maintains a firm enough tip section through IMPACT producing optimal spin and launch conditions. Result, the Graphite Design Tour AD DI will deliver players to the next level in shaft performance and impress an epic IMPACT on your game!
The new Graphite Design G-Series with X Directional Technology ( XDT) incorporates the use of the already proven Graphite Design MSI (Material Stiffness Integration) design method as well this new and unique application of graphite fiber alignment throughout the shaft structure. During the development phase of XDT, measurable performance gains were discovered through a more balanced distribution of the graphite fibers within the plies of the shaft design. Our price $99 (was $169). In 40/50/60/70 gram weights. Available in the original G Series Red or the new lower launch/lower spin G-Series Silver Click here for specs and to order.
---
Skins Leather Headcovers
Supple top grain leather and made in the USA, Skins are the finest leather headcovers you can buy. Available in a variety of colors and styles including a unique hybrid cover.

---
Yamada Milled Putters

Experience the perfection of Yamada putters. Hand crafted in Japan by Tohru Yamada, the worlds premier putter craftsmen continues his outstanding tradition of producing putters adored the world over. Beautiful soft "Burning Copper" finish gives the softest feel of any putter.

Follow new Yamada designs on our Yamada putters Facebook page here.
Tohru Yamada is the father of the pendulum putting stroke in Japan. He has been designing and handcrafting putters for more than 25 years. He also engineered the robot which is used for nearly all putter testing in Japan. His experience, knowledge of mathematics and engineering, and countless hours of studying all aspects of putting have led Yamada to develop his theory of the pendulum putting stroke.
Japanese Prime Minister presents President Obama with
a special Yamada golf putter.

I've been selling Tohru Yamada's handmade putters for a several years now. We communicate by email every day. I received an email from him on February 18th that the Japanese Prime Minister was going to visit President Obama on February 22 and that the PM's office contacted had called him. According to Yamada, when the PM's office asked for a gift idea for the President, the President's office replied that the President would like a leftie Yamada putter.
Yamada sent a "Stick of Life" (click here for information) left handed model to the President along with one of his Dream 54 putting training aids. Prime Minister Abe presented to President Obama on Friday February 22, 2013.
Start here for Yamada Machine Milled Models.
Start here (coming soon) for Yamada Handmade Models.
I also started a new web site/blog featuring Yamada putter news and information here
---
Aldila

The Aldila Rogue has 22 wins worldwide including two majors and the FedEx Cup/Tour Championship two years in a row. Rogue and has been the #1 driver shaft model on tour three years running.
The Rogue offers unmatched performance and consistency through the use of advanced aerospace materials and design technology. No other golf shaft on the market today utilizes the advanced 125MSI 'Graphitic' carbon fibers that provide performance characteristics never before available in a golf shaft. The Rogue's unique taper shaft profile provides exceptional feel and consistency. Now available in limited edition tour model at $599. The 110 msi tour black, and 95 msi tour silver models are priced at $282.50. Available installed on an OEM sleeve or as a component. Email for order instructions.
Aldila Interactive Product Catalog Download here.
---
Piretti Putters

Piretti Golf recorded another victory and made history when After changing to a Piretti Cottonwood 2 putter, Henrik Stenson became the first man, and Piretti the first putter, to win the Race to Dubai and FedEx Cup in the same year. Save 10% to celebrate Stensons remarkable season with Piretti putters.
---
Please start here for Taylormade M Series,SLDR, R9, R11, Rocketballz, R1 adjustable driver reshaft advice. We specialize in adjustable driver reshafts from all major OEM's.
---
The Driver Studio

Shorten a par 5 even if you're over 55.
Fine custom drivers with your choice of virtually any shaft made.

Seniors...having trouble getting the ball airborn for maximum distance? Try our superlight drivers, 12% lighter than traditional drivers for increased swingspeed and distance and less fatigue during your round.
---
---
Fujikura


Download the new Fujikura Shaft Catalog.
Email for a price quote on Fujikura shafts here.
Introducing the latest creations from the Number One Driver Shaft Brand on the PGA Tour eleven years in a row. New for 2013 is the Fujikura Fuel. With Dustin's win in Hawaii at the first tournament of the 2013 PGA season, the Fuel is the next generation of Fujikura shafts to be validated on the PGA Tour. With FUEL, you can see where your energy is coming from and how it's transferred with a 360˚ view of the COMBUSTION CHAMBER, which houses our proprietary FUEL R.O.D. TECHNOLOGY. As you swing, energy flows through the FUEL R.O.D. and into the Load-Injector Tip, channeling your power through the shaft down to the club head. FUEL uniquely combines these technologies to generate greater distance and accuracy on a more consistent basis. Email for pricing and specs.

Fuji's new superlight Blur 004 and Blur Red Series continues to be a hot seller for 2013. Blur is a super stable, superlight design featuring VEXX technology in sub 50, sub 60, and mid 60g models. The original Blur Blue is for better players with a higher swingspeed/tempo looking for a mid launch/spin lightweight design. The Blur Red has a slightly higher launch/spin and is easier to hit.


---
EZ Mark Magnetic Divot Repair Tool and Ball Marker.
Free Personalization with your name, initials, or logo.

Powerful magnet draws the ball marker back to the tool, watch the short video below to see the EZ Mark in action.
---
Mitsubishi Rayon

Mitsubishi Rayon introduces KURO KAGE™, the latest addition to their family of premium golf shafts. The KURO KAGE™ series of golf shafts would not have been technically possible as little as 2-3 years ago. Mitsubishi Rayon's team of engineers has found a way to create a new High Density Prepreg: A prepreg material with 15% more carbon fiber and much less resin (20% vs. 33%) than found in standard shaft prepreg.

The initial KURO KAGE™ design features Mitsubishi Rayon's signature "smooth" bend profile, offering balanced stiffness at both ends of the shaft with a softer mid section.
The High Density Prepreg has been positioned in the lower third, for enhanced feel and stability in this new series. develops exclusive materials and processes to create premium, performance oriented composite golf shafts of superior quality and unparalleled performance used by the world's top golfers.
Mitsubishi Kuro Kage line is a breakthrough design that gives you performance at a price point that was never before possible. 50/60/70g Woods $175, 80/90g hybrids $80, 50/70g irons $40. Email here for order information or for information on all Mitsubishi Diamana shafts including Diamana.
Please start here for a chart that shows the launch and spin characteristics of the entire Mitsubishi shaft line including the Diamana Blueboard, Whiteboard, Redboard, 'ilima, Kai'li, ahina, Fubuki, and Griffin. Follow links from the chart page for specifications, price, and order information.
---
Graphite Design
New from Graphite Design is the G Series from Graphite Design, the next generation of premium shafts designed to be adaptable to today's new head technology. Performance characteristics favor a low to mid launch trajectory and mid ball spin. In 40/50/60/70 weight series.

---
---
Bang Golf

The Bang Golf Bangomatic is a premium cast clubhead that features Flow alignment that direct more energy from club head to ball with less dispersion. We feature the entire line of Bang Golf Components.
---
Lightweight Drivers, Shafts, and Grips

Thin is in! Lightweight components mean faster ball speeds and longer drives. Clubmaker Online is the expert in lightweight drivers and components. We feature lightweight drivers like the adjustable weight Traverse Microlite driver (adjustable between 182-190g), the Integra Sooolong 175 (175 grams), lightweight shafts from Fujikura, Mitsubishi, Aldila, Graphite Design , AJ Tech, UST, Matrix, Grafalloy, Graman, Integra, and SK Fiber. plus lightweight (25g!) grips from Winn and Avon.

---

Download the 2013 UST Product Catalog here.
Email for price quote here.
The new Proforce VTS shafts use tri-bias technology to create three unique torque sections in each shaft. This design smoothes out the shaft 's linear GJ Curve (torque) along the entire length of the shaft, not just in the tip section, thus optimizing the energy transfer at the point of impact, creating increased clubhead speed, higher ball speed, greater distance and reduced ball dispersion. Read UST's groundbreaking research on maximizing the influence of torque on distance and control.

Also new from UST is the lightweight Microlite 4 Woods, and MicroLite 6 Irons. Starting at just
46 grams, The Microlite series has one of the lowest torque to weight ratio of any shaft.

Unlike any graphite shaft in golf today, the innovative new Proforce AXIVCore Shaft Series integrates a true weave — four-axis material — within the inner walls of the butt section that provides stability and consistent shaft recovery. This unique counter-balanced shaft also reduces club heft that helps players generate more clubhead speed which translates to more ball velocity and greater distance. The Proforce AXIVCore Series will feature a Blue, Tour Black and Tour Red models, and will be available in multiple weights and flexes to fit various swing profiles. The AXIV has been our most popular shaft line and was used by Stewart Cink to propel him to the 2009 Open Championship win.

The ProForce Gold Rv2 Irons are our favorite for reshafting OEM Irons or building your own set of graphite component irons. Available in parallel or taper tip.

Check out our new UST Mamiya Launch and Spin chart with the launch and spin characteristics of the entire UST Mamiya line of graphite golf shafts.
---
The Clubmaker Report

Subscribe to our weekly email update on the latest golf equipment delivered to your email mailbox.
Subscribe to The Clubmaker Report
---
Senior Longdrive Club

Looking for more distance off the tee? Read our article on super lightweight,
extra long drivers and swing tips. Introducing the Traverse Microlite driver. 20-25%
lighter than traditional golf clubs. Swing faster, not harder for more distance.
Click here for 10 more yards.
---
AJ Tech
Super lightweight (58g), low torque (2.6), and using the most expensive materials and cutting edge design. AJ Tech shafts are the finest you can buy. Perfect reshaft for Taylormade, Ping, Callaway, Tour Edge drivers and fairway woods.
---
Matrix

Download the Matrix Shaft Catalog here (pdf).
Email here for a price quote on the new models.
---
Project X

Like the Project X irons, the new Project X Tour Issue woods and hybrids offer a penetrating ball flight and low spin that stronger players prefer.
The Project X Tour issue woods feature a firm tip design, low torque, and a reinforced cross section to provide the most stable shaft performance on Tour. The new Project X Black offers a softer tip and playability for average swingspeed golfers looking for a high performance wood shaft.

---
The World's Lightest Driver
Integra SoooLong 175 LightWeight Driver
The new Integra Sooolong 175 lightweight clubhead weighs in at just 175 grams (vs. 200+ for a typical clubhead). Pair the Integra 175 with a 45 gram or 50 gram shaft and ultralight grip for an easy to hit lightweight driver for seniors, ladies, or anyonelooking to increase swingspeed and distance.
---
Krank Golf has followed up their ReMax Longdrive championship in 2010 with another win for 2011. The top six contestants in the Open Division all used Krank Rage drivers! Their expertise in metals has resulted in a driver that is longer for ANY golfer. Now offered at Clubmaker Online as a component or assembled club, follow this link for more information on the World's Longest Driver.
---
Geek Golf
Geek golf designs clubheads used by longdrive competitors (used by the Remax Open Divison Champion) and average golfers alike.

---
---
AJ Tech

Super lightweight (58g), low torque (2.6), and using the most expensive materials and cutting edge design. AJ Tech shafts are the finest you can buy. Perfect reshaft for Taylormade, Ping, Callaway, Tour Edge drivers and fairway woods.
---
---
Miura

Miura's forging techniques rearrange the molecular structure of the mild steel in a pattern that is uniform throughout the hitting area of the club in a manner that is unique to his clubs. This tightness in the grain structure of the metal is what gives Miura made clubs the controlled, soft feel that other manufacturers cannot achieve. We love the black wedges with the KBS black steel shafts.
---
ITOMIC Grips

Tacki Mac's colorful new ITOMIC grips are not like traditional rubber grips. They are made from a proprietary blend of elastomeric materials that are very tacky with a super soft (but firm) feel. This revolutionary blend of thermo-forming materials is both very durable, and high performing in all weather conditions. ITOMIC grips maintain their tacky feel and new look for years by washing them with warm soapy water. Click here for more information.
---
---
---
Questions? Email here.
---
The Clubmaker Report is a weekly email update on the latest golf equipment.
Subscribe to The Clubmaker Report